HUFT Sara's Wholesome Food (Flavours of India) - Mutton Biryani (300 g)
Regular price
MRP :
₹299.00
₹299.00
Regular price
MRP :
Sale price
₹299.00
Unit price
per
Login to check exact points.
Your mobile number is not registered with HUFT Rewards. Register Now
This purchase will Feed A Dog In Need 🐕
Expected delivery date -
Available for Pickup at
Locate Store: Google Map
Unbeatable Deal: Don't Miss Out!
Get Sara's Wholesome 100 g (At 50% Off) on All Orders Above 999
View full details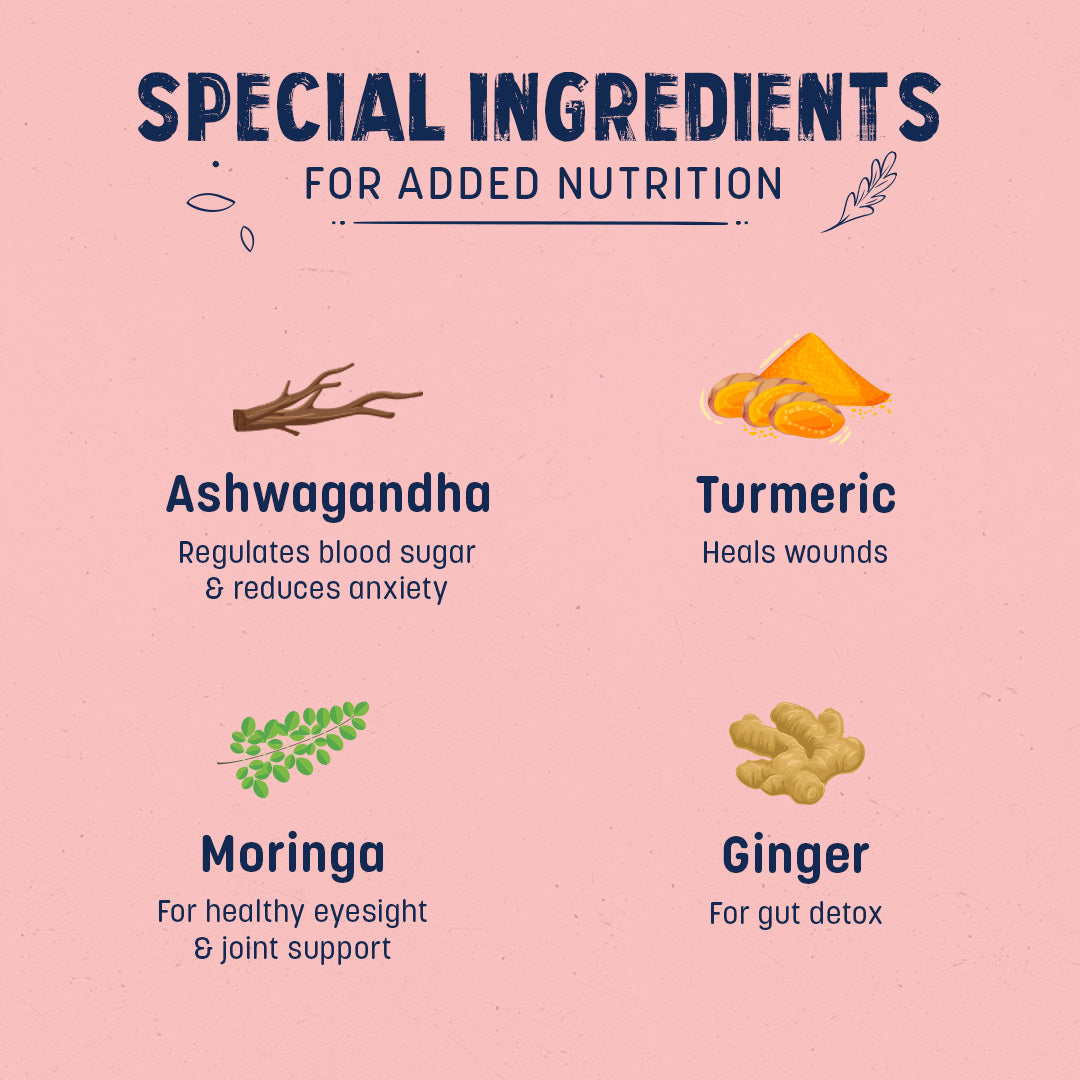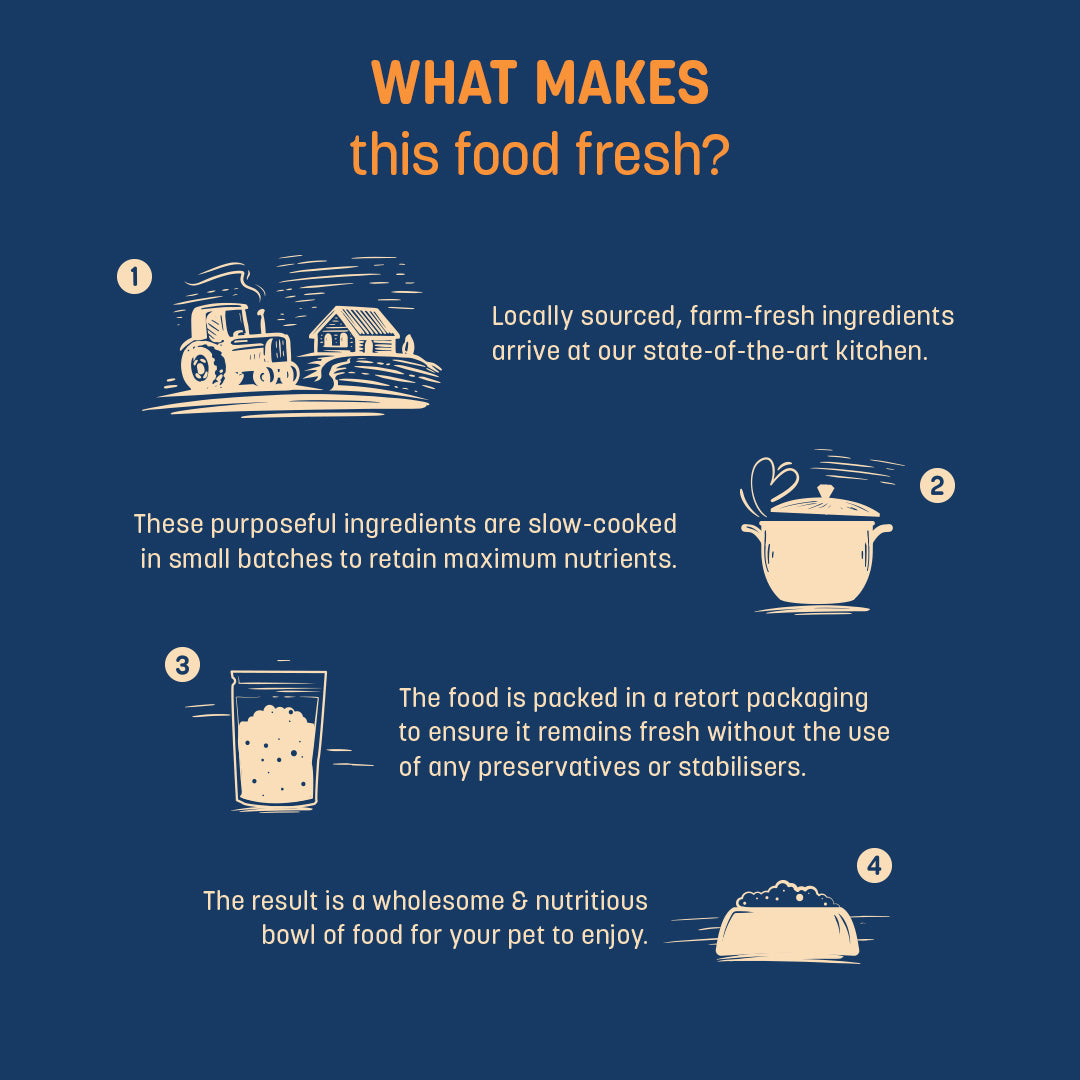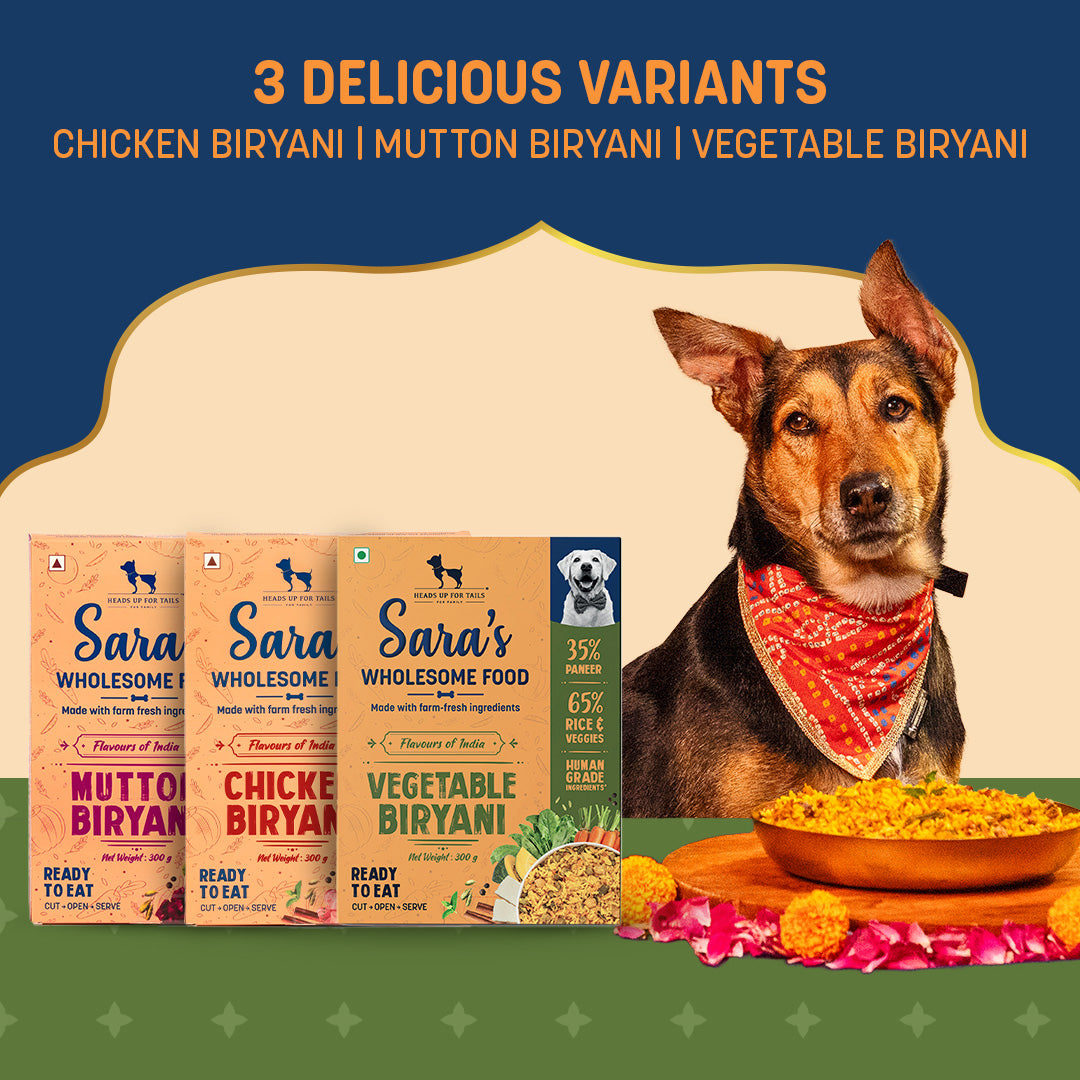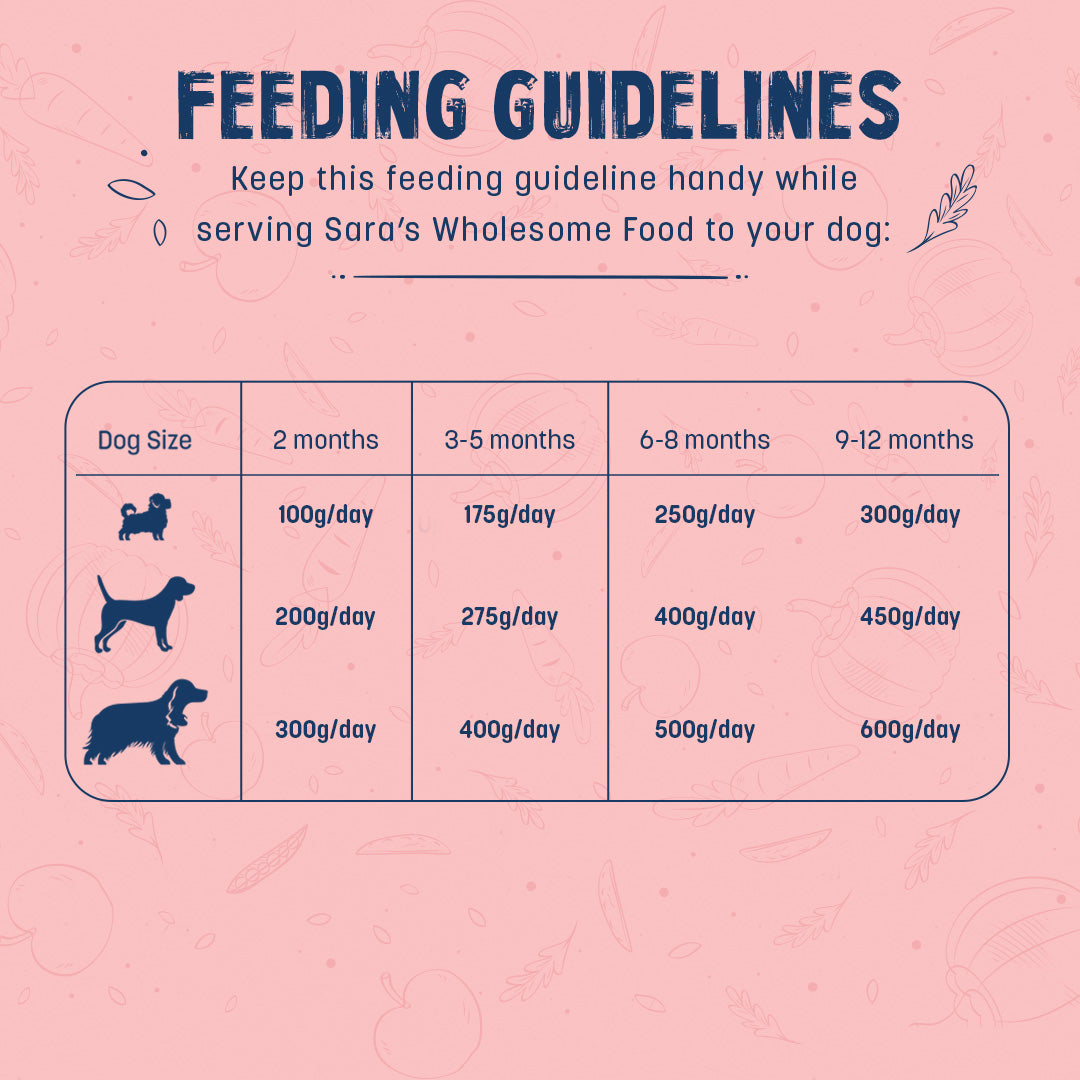 Frequently Bought Together
Remember tasting Biryani for the first time and falling in love?
The fragrant aroma that hits your nose before the burst of flavours in your mouth?
Bad news: You may never be able to taste Biryani for the first time again. :(
Good news: Your dog can! :)
Sara's Wholesome Food: Biryani variants bring the crown jewel of the culinary world, the flavours of India straight to your dog's bowl!
Formulated by canine nutritionists, Sara's Wholesome Food is an all-natural, ready-to-eat meal made using fresh, human-grade ingredients. Our brand-new Chicken Biryani variant is made of purposeful ingredients like lamb, lamb organ meat, beans, carrot, pumpkin, potato, curd, ghee and more. It also has all the doggy-friendly aromatic spices for that PERFECT biryani that hits the spot: haldi (turmeric), daal-chini (cinnamon), elaichi (cardamom), saumph (fennel seed), kaali mirch (black pepper), moringa,